November 2017
Images from The Special published in GEIST Magazine
Proud to see Storybook West Side and East Van Relics featured in the fall 2017 issue of GEIST Magazine!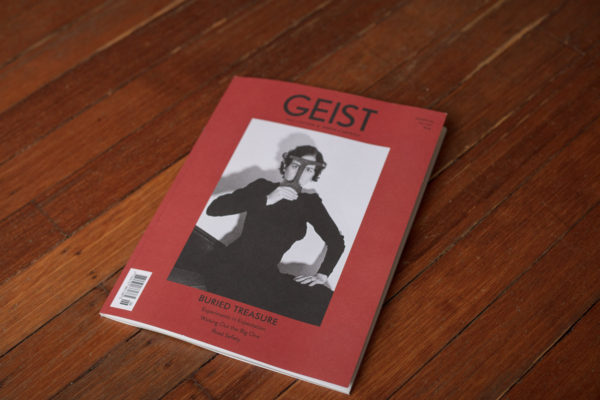 ---
October 2017
Photos from SSNAP
Fittingly, Istanbul Specials was exhibited right beside a painting of a Vancouver Special. Well, look at that. Congrats to the winners!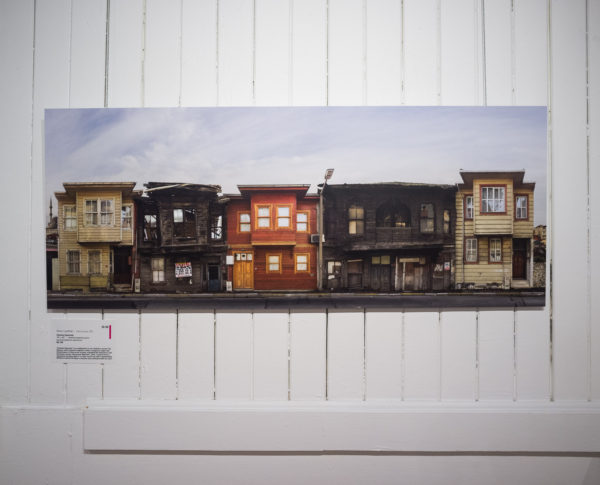 ---
September 2017
Upcoming Exhibition
Salt Spring National Art Prize Finalists Exhibition
September 22 – October 22
Mahon Hall
114 Rainbow Road
Salt Spring Island, BC
Opening Night Gala September 22nd
http://saltspringartprize.ca/ssnap-2017-finalists-exhibition/
I am proud to announce that Istanbul Specials, my 2017 addendum to The Special, has been selected as a finalist for the Salt Spring National Art Prize.
Forty-Nine works were chosen from 2160 that were entered by 1227 artists from across Canada. See the list of finalists here.
---
September 2017
Photos from The Special at Ian Tan Gallery
---
September 2017
Upcoming Exhibition
Arts Umbrella – Splash 2017
I am happy to once again be able to support Arts Umbrella through their "Splash!" art auction fundraiser.
Exhibition
September 19-29, 2017
Opening Reception September 21, from 6PM
Pendulum Gallery, HSBC Building Vancouver
885 W Georgia Street
Auction
October 14, 2017
Fairmont Hotel Vancouver
900 W Georgia Street
http://www.artsumbrella.com/auction-items/kevin-lanthier/
---
August 2017
Interview
An interview with Sara Harowitz in Montecristo:
---
July 2017
Upcoming Exhibition
The Special
August 10-31, 2017
Ian Tan Gallery
2321 Granville Street
Vancouver, BC
Opening Thursday, August 10, 6-8PM
iantangallery.com
---
September 2016
Upcoming Exhibition
Arts Umbrella – Splash 2016 Auction
November 3, 2016
Fairmont Hotel Vancouver
900 W Georgia Street
---
January 2016
Interview
An interview with Sunshine Frère on Vancouver is Awesome:
---
January 2016
Video Interview
Talking "The Special" with Amanda Siebert at the Georgia Straight:
---
January 2016
Photos from Hot Art Wet City
---
December 2015
Upcoming Exhibition
The Special
January 7-30, 2016
Hot Art Wet City
2206 Main Street
Vancouver, BC
---
September 2015
Photos from Plaskett Gallery
---
June 2015
Upcoming Exhibition
Facades of the West Coast
Kevin Lanthier and Laara Cerman
August 7 – September 26, 2015
Plaskett Gallery
735 8th Ave.
New Westminster, BC
---
January 2015
Photos from Firehall Arts Centre
---
November 2014
Upcoming Exhibition
Facades of the West Coast
Kevin Lanthier and Laara Cerman
December 3, 2014 – January 17, 20165
Firehall Arts Centre Gallery
280 E Cordova Street
Vancouver, BC